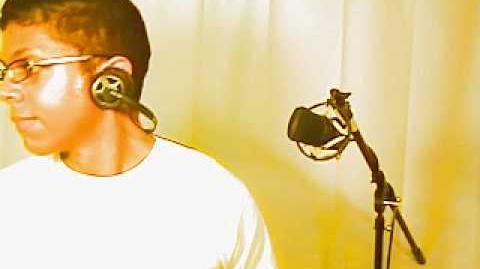 Adam Nyerere Bahner (born July 6, 1982), better known by the pseudonym Tay Zonday, is an American musician, voice actor, film actor, and social commentator. He was an MC for YouTube Live in 2008. He was also in South Park on "Canada On Strike." He entered mainstream exposure when his composition "Chocolate Rain" and accompanying video on YouTube became a popular Internet meme in July 2007. It currently has over 41 million views.
In early 2008, Shark Zula performed a parody of his song "Chasing Eden" with Chasing Steven.
Episodes Acted In:

The Ramblings of Maurice
External Links:
Community content is available under
CC-BY-SA
unless otherwise noted.