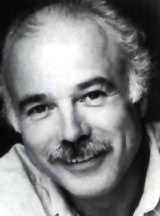 Michael Hogan (born in Kirkland Lake, Ontario, Canada) is a Canadian actor of Irish descent. Hogan currently stars as Colonel Saul Tigh, Executive Officer of the Battlestar Galactica on the Sci Fi Channel television programme Battlestar Galactica. Among his prior television work is his role as Tony Logozzo in Cold Squad. Hogan also starred in the 1985 children's film, The Peanut Butter Solution. He is married to actress Susan Hogan, and they have three children: actress Jennie Rebecca Hogan, actor Gabriel Hogan, and Charlie Hogan. Michael and Susan Hogan are both recurring characters (as a married couple) on The L Word.
Episodes Acted In:

Rabbits on a Roller Coaster
External Links:
Community content is available under
CC-BY-SA
unless otherwise noted.