Boo-Boo Bear is Yogi Bear's sidekick and appears in the segments Laff-A-Munich, Ram-Boo-Boo and Power Forest Rangers.
Boo-Boo was seen asking Yogi what's going on when The Really Rotten gang tried to get in. Yogi complained that Boo-Boo was a averenge bear, and in a attempt to get in, The Really Rottens killed Boo-Boo by shooting him until his head exploded. He was the first victim of the Laff-A-Munich Massacre. He was voiced by Victor Yerrid.
In a mashup of Rambo and Yogi Bear, Boo-Boo goes Crazy when the cops shots Yogi to death after a failed attempt to steal a picnic basket. He was voiced by Victor Yerrid who also voiced Boo-Boo in the Laff-A-Munich segment.
Boo-Boo was seen shortly, not understanding what was happening when Yogi battled Ranger Smith. This time, he was voiced by Seth Green who also voiced Yogi in the same segment.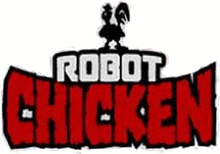 Community content is available under
CC-BY-SA
unless otherwise noted.