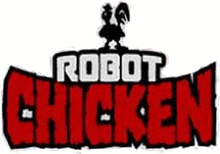 Season:
6
Episode: Robot Fight Accident
Length: 2:17
Cast: Eden Espinosa (Judy Jetson), Seth Green (Astro, Elroy Jetson, Rosie the Robot), Judy Greer (Jane Jetson), Robert Kazinsky (George Jetson)
Characters: Astro, Elroy Jetson, George Jetson, Jane Jetson, Judy Jetson, Rosie the Robot, Facehugger, Chestburster, Alien
Segment Summary: At least we don't have a new family pet like what Elroy brings back.
Themes: Aliens, Blood, Death, Violence, Guns, Animals, Film, Mashups, Robots, Television, Food & Drink, Sexuality, Monsters, Destruction
Allusions:
Trivia / Info:Though victims of Facehuggers do not remember the alien latching onto them, Elroy fully remembers the Facehugger sleeping on his face.
Goofs / Nitpicks:

Community content is available under
CC-BY-SA
unless otherwise noted.